Persona 360 by DataSentics
Product for Personalisation and
AI-driven segmentation
Persona 360 helps you find personas amidst from your transaction data, interactions they have had with your business, or their online interests.
Persona 360 – Product Overview
Persona 360 is an AI-driven product on top of your existing data platform (Azure, AWS, Databricks,...). It enables enterprises to get reliable and relevant insights about their current and prospective customers, and to personalise towards better business performance and customer satisfaction.
How it Works
Persona 360 Use Cases
Persona 360 Modules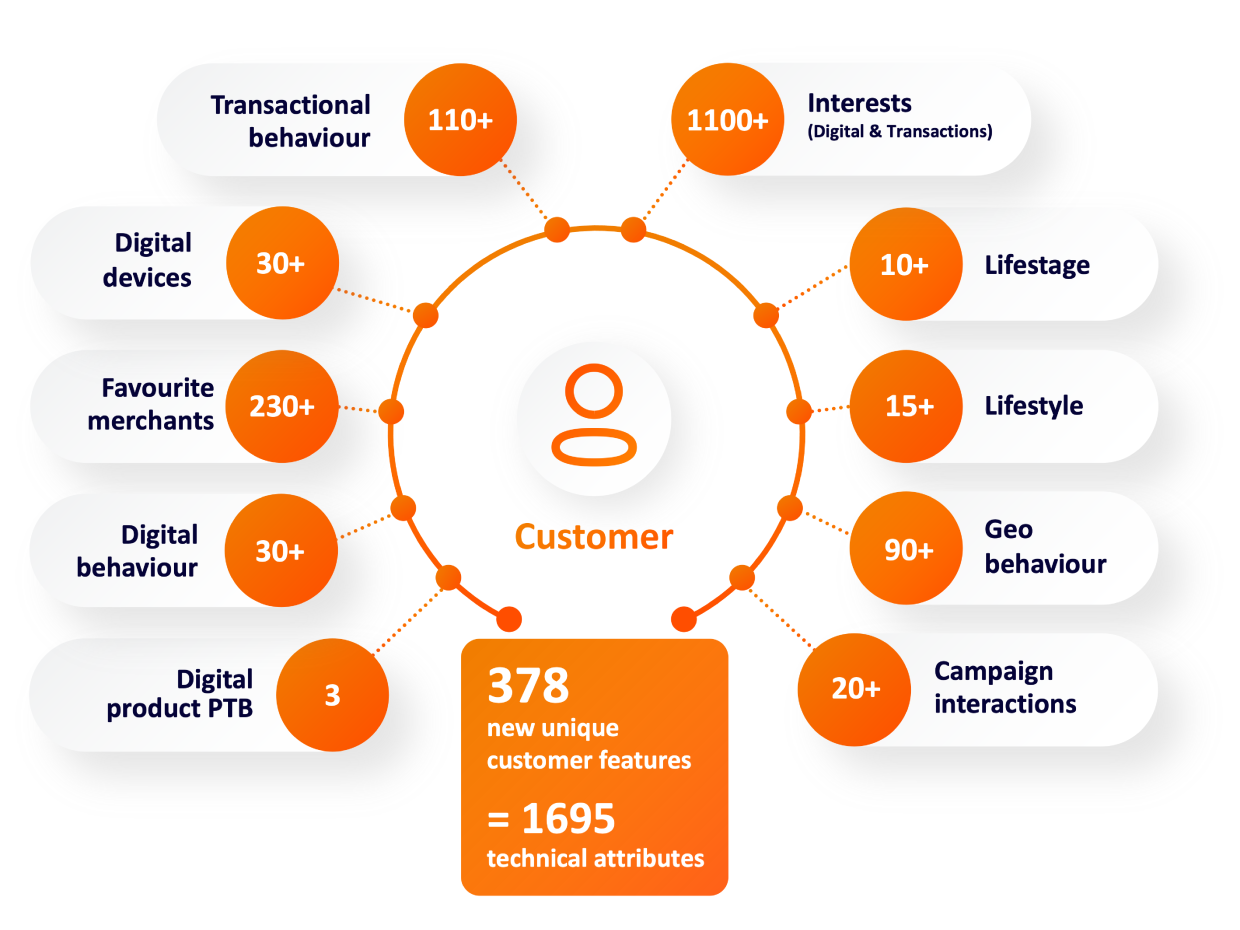 1695 AI-driven customer segments
Ready-made engine for segmentation of your customers. Just feed it with your unstructured and digital data and some CRM/DWH data to get 1000+ new information about your customers. For example, Interests, Lifestyles, Life stages, Propensities, Affinities to topics and many more categories... Save enormous amount of development time.
User interface of Persona 360 app
Real-time interactive portal enabling 100+ employees to analyse, explore, combine and select customer based on all 1695+ AI attributes and all the new ones that are being continuously added by your internal data experts teams. A missing piece of every self-service BI tools in the enterprises.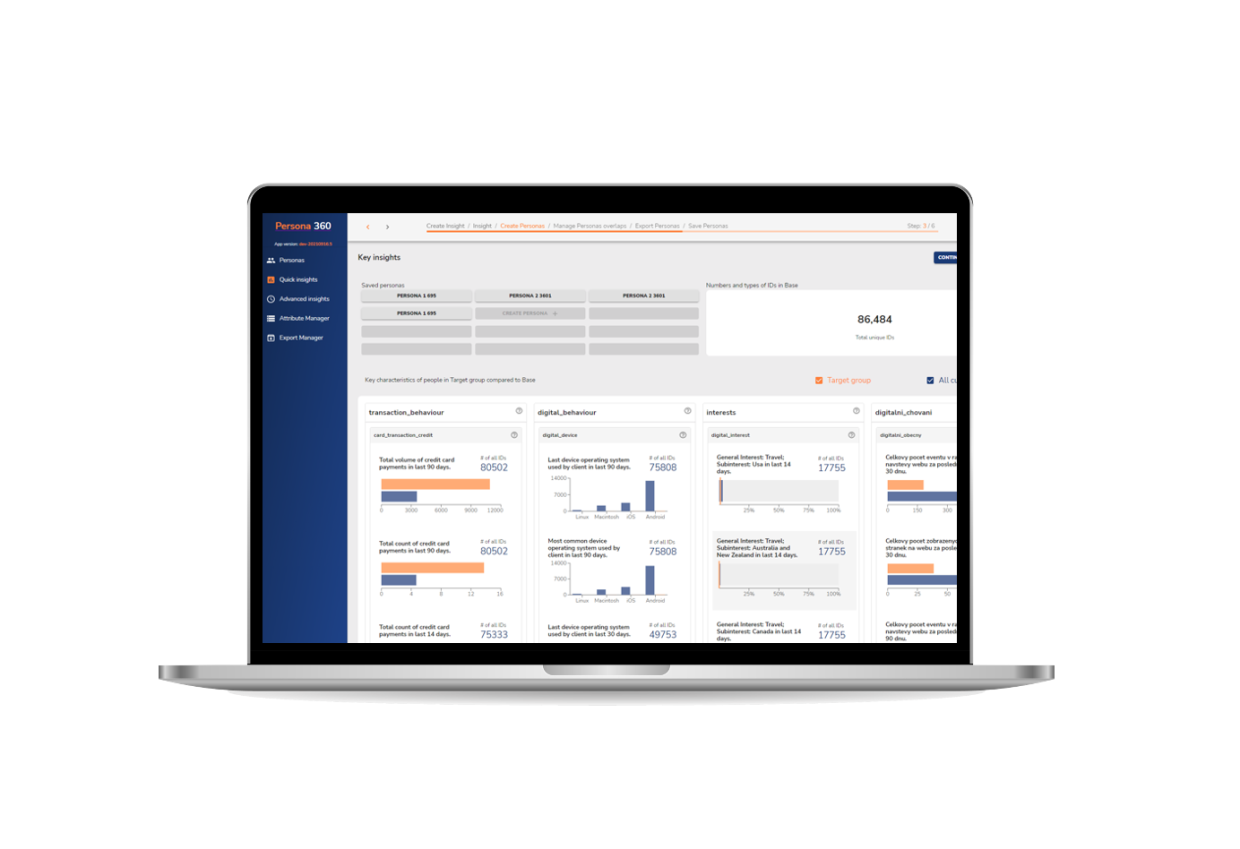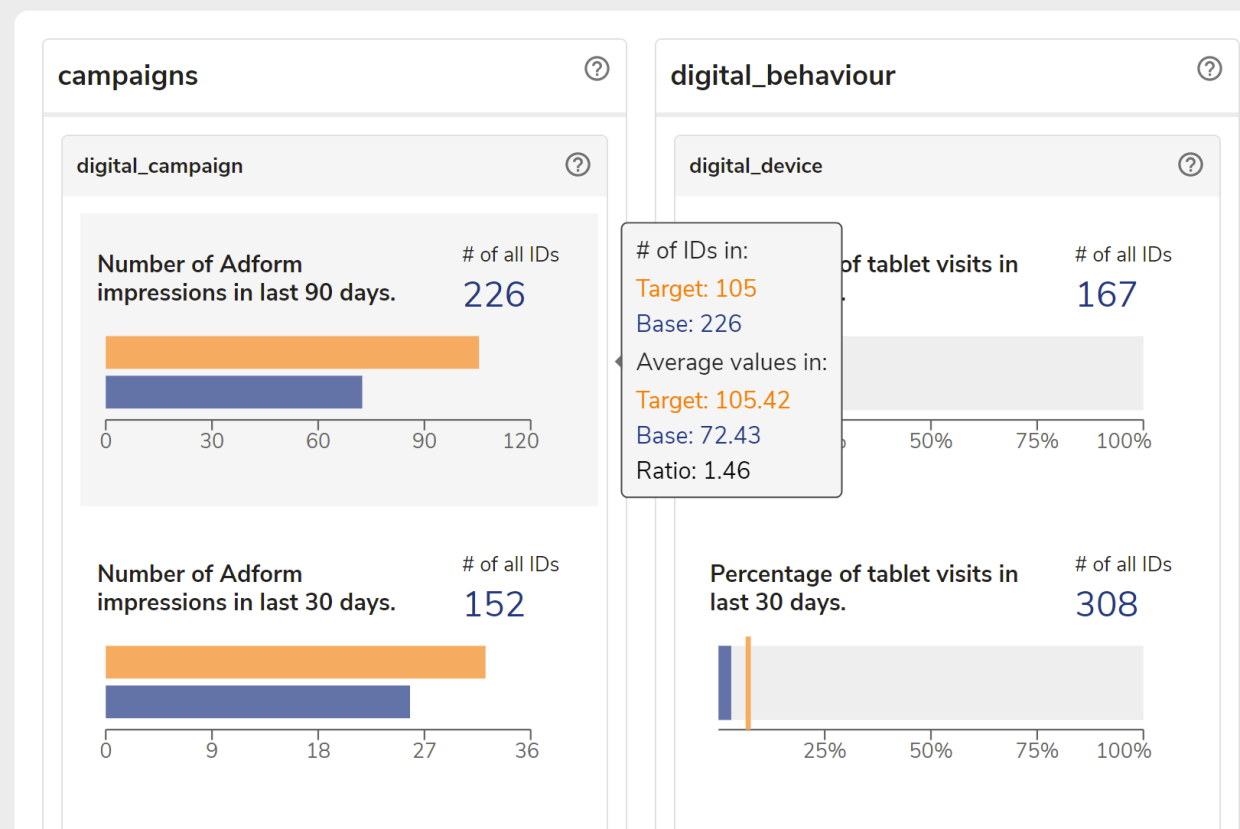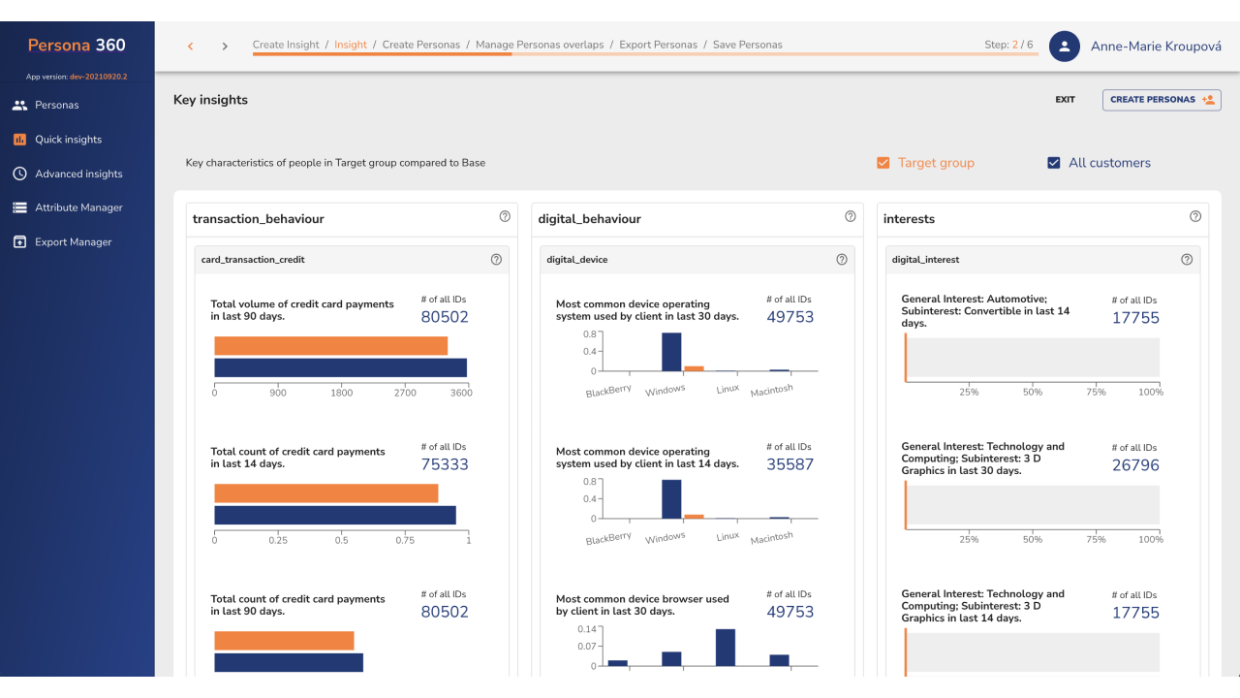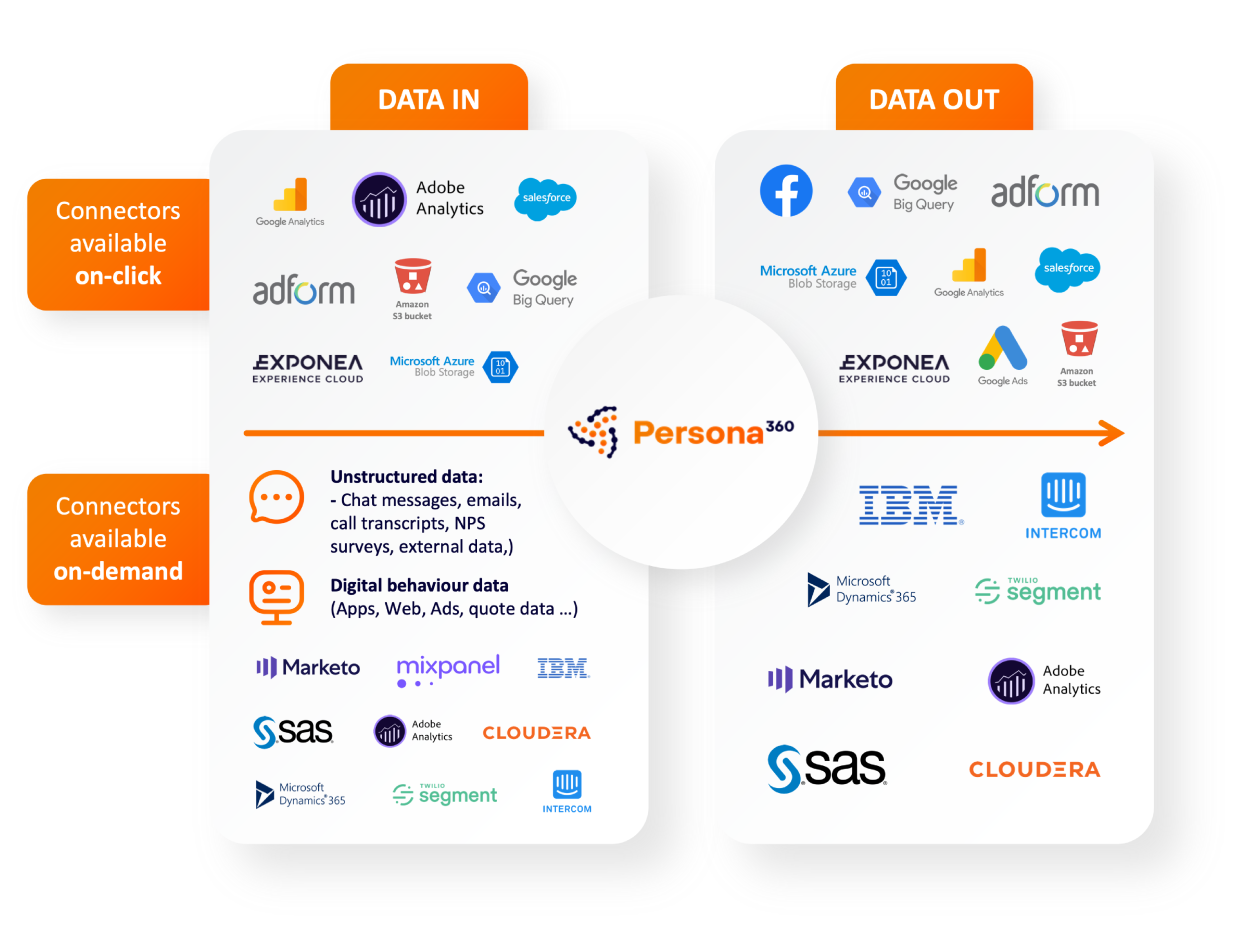 Connectors
Persona 360 can ingest unstructured data (emails, chats, call transcripts, images) and digital behaviour data (app interactions, website clicks, ad impressions) with classic product/CRM data. To ingest those new, large, fast-changing data sets, we use AI techniques like Nature Language Processing and Computer Vision, combined with the traditional techniques.
Organisational benefits:
Democratisation of data: easy access by business people
Full analytical flexibility for existing Teams (ML, AI modelling lifecycle)
No vendor lock-in (you can takeover the IP for one off fee)
100 % aligned with your data governance processes
Full transparency & auditability
Better regulatory compliance
Leveraging your existing data governance processes (not disrupting them)
Ask us anything
Key contacts
David Vopelka
FinTech lead | AI & personalisation expert
Bob Hroch
Business Development