Webinar: SAP to Databricks - What you NEED to know
Our experts will take you through the main benefits of migrating your SAP data and will leave you with an understanding of the following:

How to migrate data from SAP BW?
Is it worth the effort and does it require specific licenses?
How long does a typical data ingestion and migration project take and how many people does it require?
How to process data in (near) real time?
What are the expected cloud costs and how to calculate them?
What is the cost of the DataSentics migration accelerator?
Watch now
SAP to Databricks: What you NEED to know
SAP to Databricks: What you NEED to know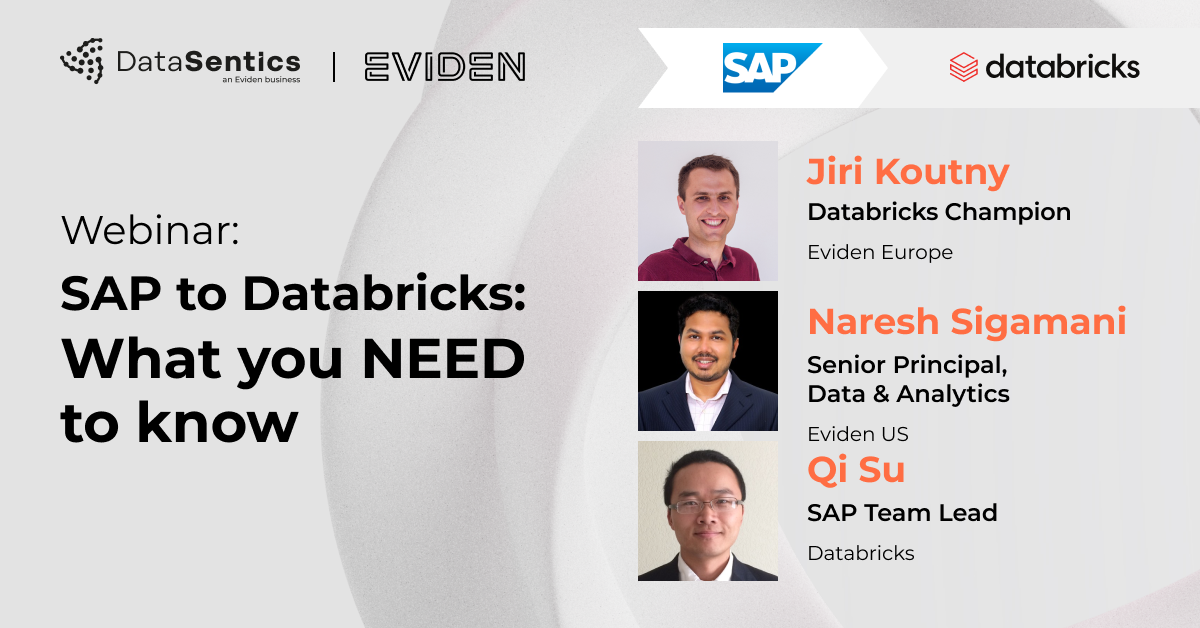 Speakers:

Jiri Koutny
Databricks Champion
SAP to Databricks migrations lead
Eviden Europe (an Atos business)

Naresh Sigamani
Senior Principal, Data & Analytics
Eviden US (an Atos business)

Qi Su
SAP Team Lead
Solution Architect
Databricks
Ask us anything
Key contacts
Jiří Koutný
Data strike team lead