DataSentics has been awarded 8th place in Deloitte Technology Fast 50 CE 2021
The global advisory company Deloitte has announced the 50 fastest growing companies in Central Europe. This competition compares the growth of tech companies during the past 4 years in a transparent and objective way. There is also a Growth Star category for younger companies, in which we were awarded 4th place last year.

This year, we are excited and honoured to announce that DataSentics has been awarded Deloitte Technology Fast 50, ranking 8th in the Central Europe category and 5th in the category of Czech companies. The winners were chosen out of nearly 450 registered companies.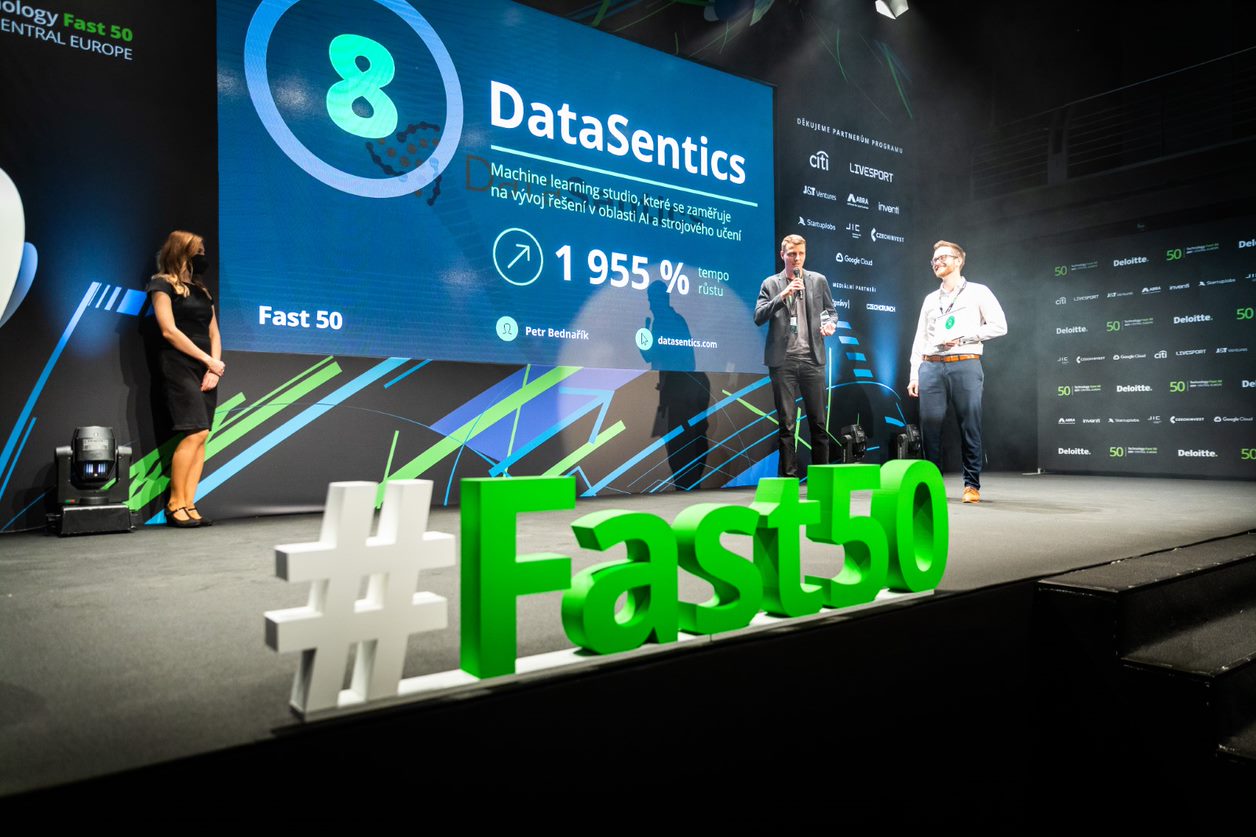 Deloitte has recognised and awarded 50 fastest growing technology companies from 19 countries in the Central Europe region. Just like last year, the Czech Republic dominated this category. Czech companies, which according to the program's leader Kateřina Novotná are without a doubt on a global-leading level, have received 19 awards in this category, including 1st place. This is a tremendous accomplishment, considering the size of our market, compared with some other countries in the competition.
Companies awarded this year come from various tech-focused industries, such as artificial intelligence, data science, fintech, cybersecurity or eCommerce. There is a plethora of great ideas, products and services in these industries that will be crucial for the development of our society. We at DataSentics are eager and ready to keep growing and bringing new solutions and products to have a real and positive impact on the world.