Personalisation for banking and insurance
Persona360 by DataSentics
We help banks unleash the power of real-time data to understand and serve their customers better.
Our product: Persona360 | AI-driven segmentation of customers product

Provide personalised offers, advice and alerts, as well as personalised products and services based on usage or behavour.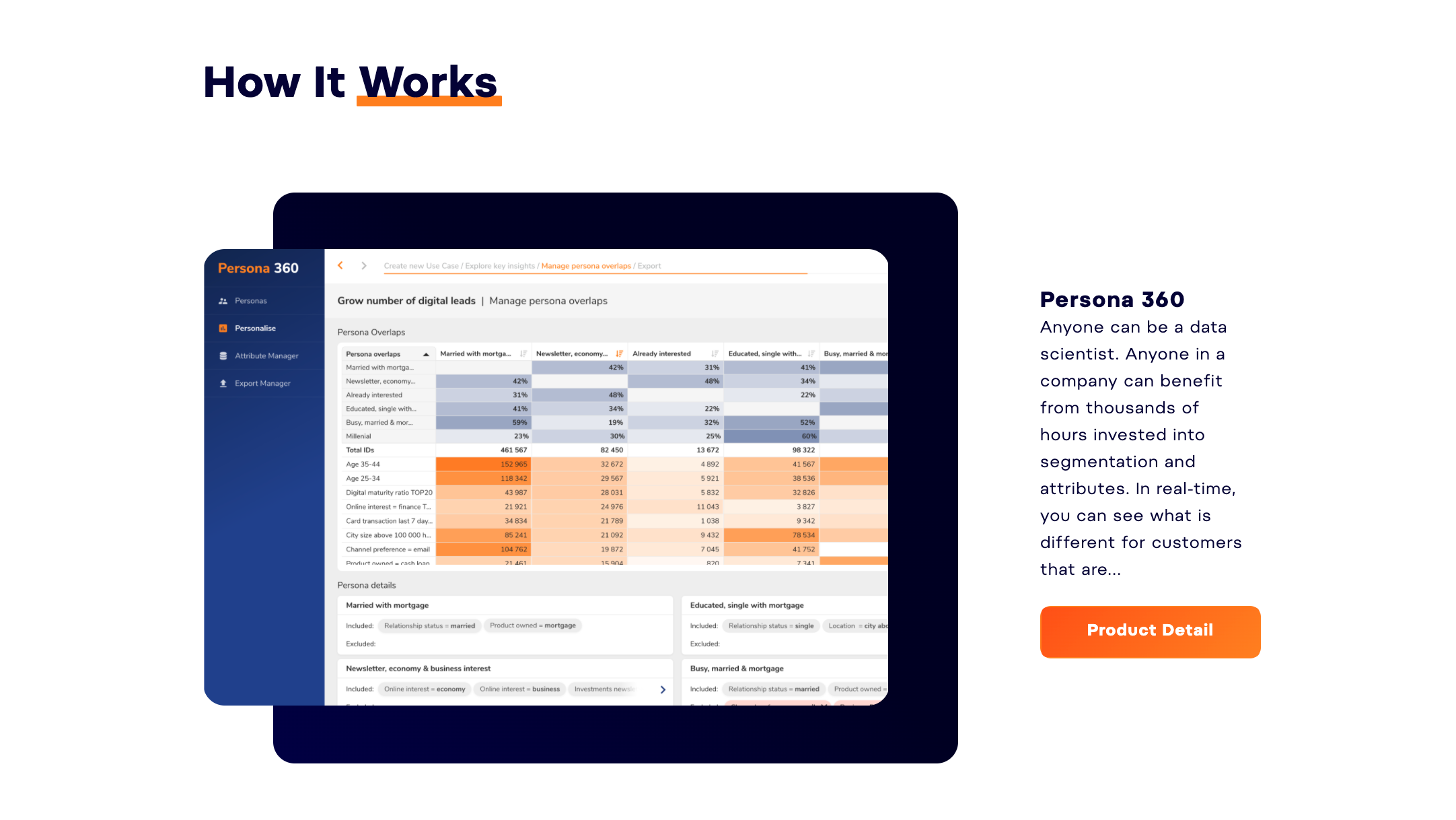 Watch Product Demo
How it Works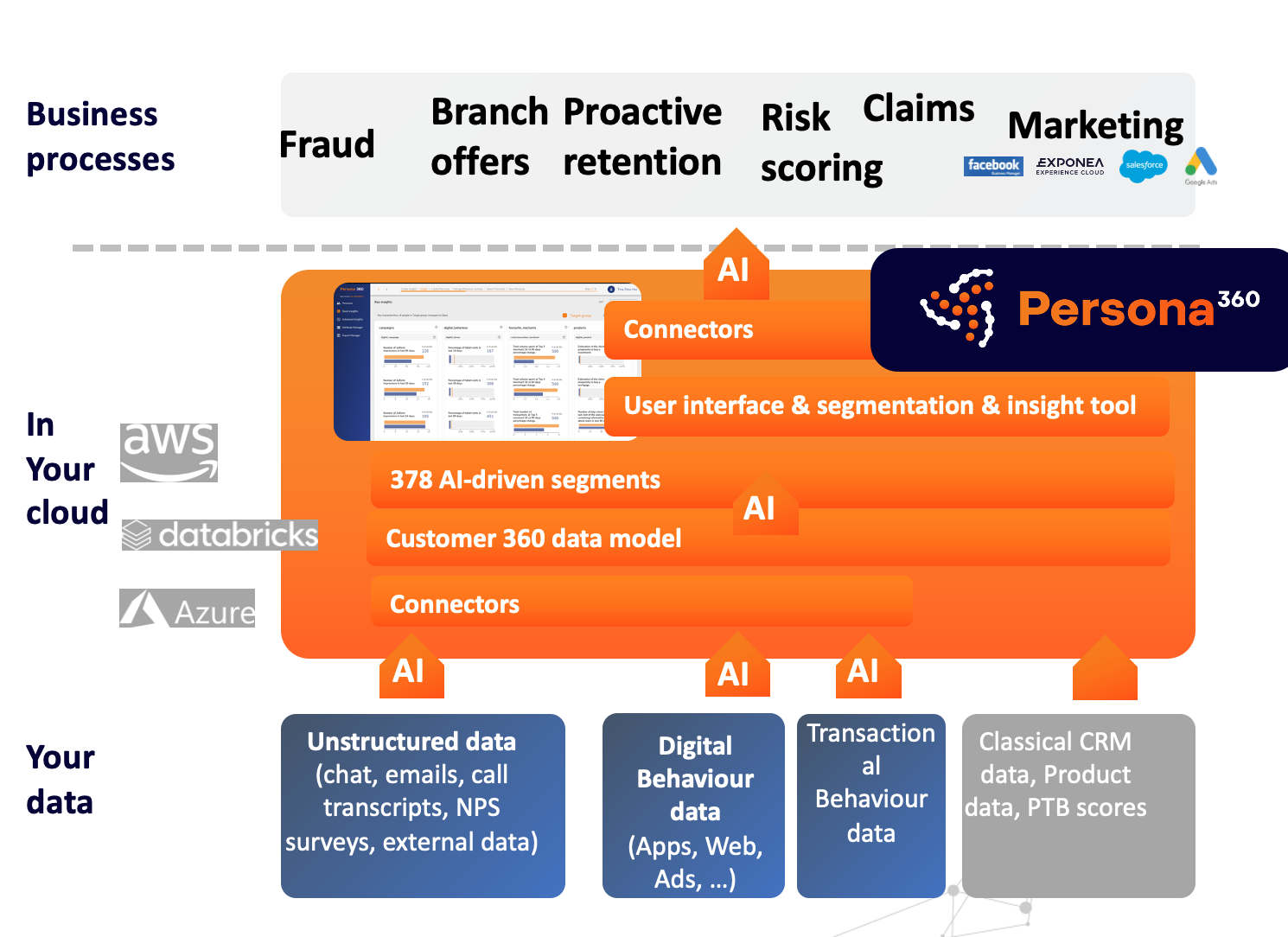 Business benefits:
•Improved Fraud detection rate & decrease false positives
•Increase branch efficiency
•Higher customer satisfaction & lower churn
•Improved Risk model performance
•Imrpove marketing & customer engagmenet
•Improved digital sales & acquisition
100 % aligned with your
data governance processes
Full transparency & auditability
Better regulatory compliance
Leveraging your existing data governance processes (not disrupting)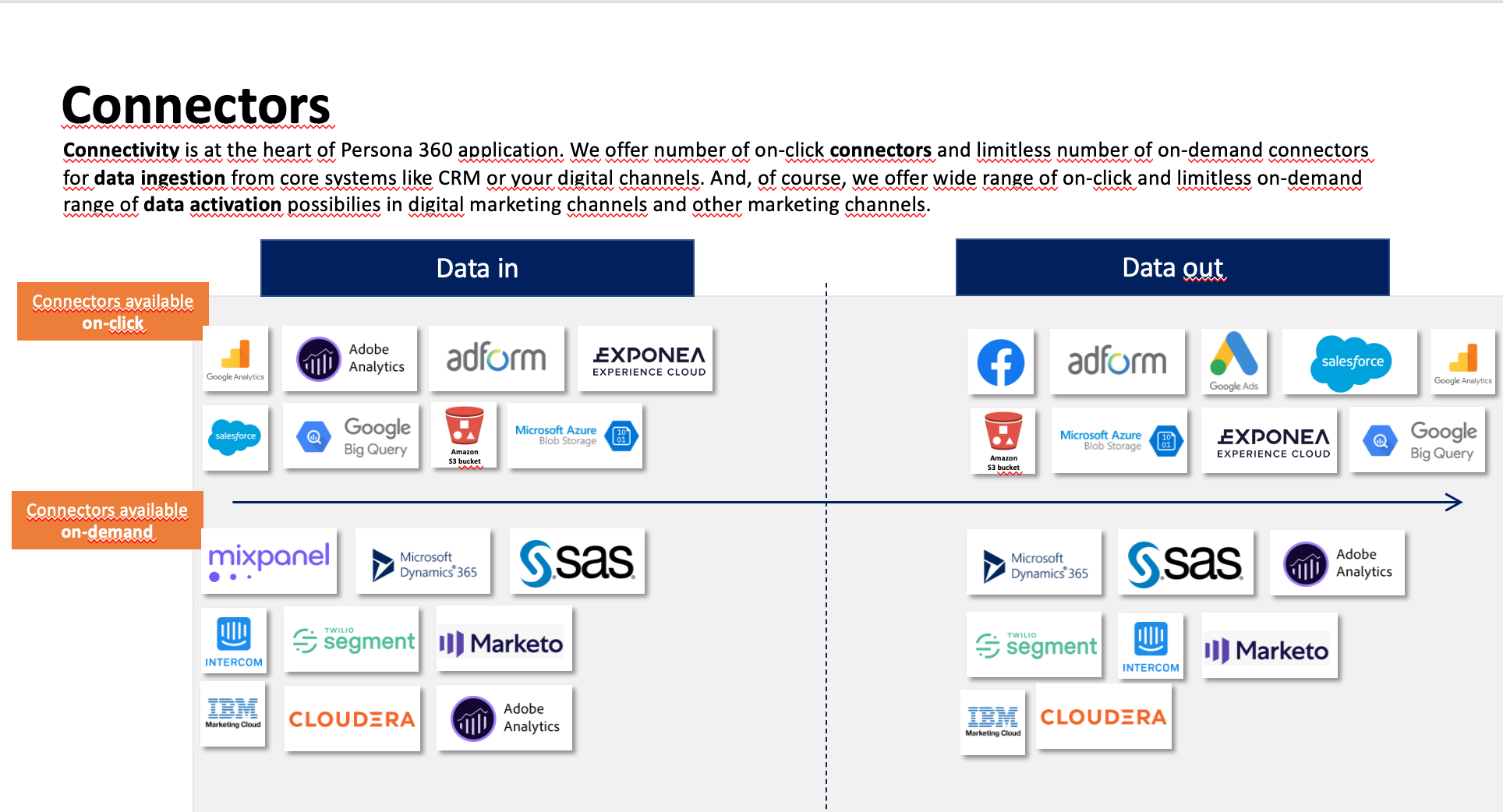 Facing simmilar challange? Lets get in touch!