Case study: HR driven by ML (product Job No. 1)
Hiring new employees can be a time-consuming and tedious task using the old, ineffective methods. Machine learning-powered detection and prioritization will help companies collect more applicants' CVs and make the entire process significantly easier for both sides. Thanks to natural language processing-based job-to-candidate matchmaking, it can predict retention issues, identify talents, and hire the best available employees faster and with less effort.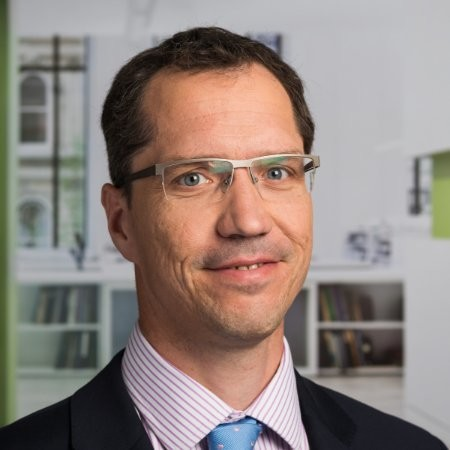 DataSentics developed a real-time Machine Learning application that can read CVs and job advertising. It significantly improves the job applicant's experience and acquires large volumes of CVs in rapid time. This technology sorts the CVs by relevance and saves time spent on more value-added tasks for the recruiter. [As a result], more candidates were sorted and onboarded faster helped mBlue with prompt delivery of services and led to higher profitability of the company.
Milan Mahovský | mBlue
Business case
Several applications from the company's career page always lead to a payment to other sources such as recruitment agencies or job boards. Additionally, only 2 to 5% of potential employees actually reply to the job advert on the company's career page. It is difficult to find candidates due to the small CV database, which forces recruiters to search using full-text and tags. The hiring process on its own is demanding and requires a lot of administration and manual work. As a result, the company loses potential revenue and is short of employees. JOB#1 could be the best option for overwhelmed recruiters.
Solution
JOB#1 automatically analyzes and connects each CV to the most relevant job and vice versa. The CV upload button replaces the standard filter for vacancies, which prepares the most suitable opportunities for the candidate within a few minutes. After that, JOB#1 can take the full-text search SQL queries in the ATS database of CVs.
In the meantime, an NLP analyses CVs and job offers and indexes them in the semantic space. The ML-powered search then chooses the CVs index for the career pages and the jobs index for ATS. And to finish the job to perfection, the results are filtered and delivered.
Benefits:
15x more CVs uploaded by candidates on the first step helps to build a CV database for future recruitment.
Natural language processing reduces costs on recruitment agencies or job boards and shortens the hiring process.
Search in an enhanced candidate database (ATS) replaces the poorly working full-text search.
Recruiters get a list of candidates sorted by relevancy for each position.
JOB#1 automatically detects suitable candidates within the organization, which supports internal rotation and decreases fluctuation.
Candidates do not have to fill in any forms, only upload their CV and receive a list of matching positions sorted by relevancy.