Case study: AI-driven online car recommender for Havex Auto, a. s.
Since online shopping has become an absolute necessity during the pandemic, the retailers started exploring new options capable of helping them facilitate online shopping and make it more time-saving. The new opportunities are beneficial for both retailers and customers. The shopping assistant Betterfy, powered by artificial intelligence and developed by DataSentics, is an example of such innovation.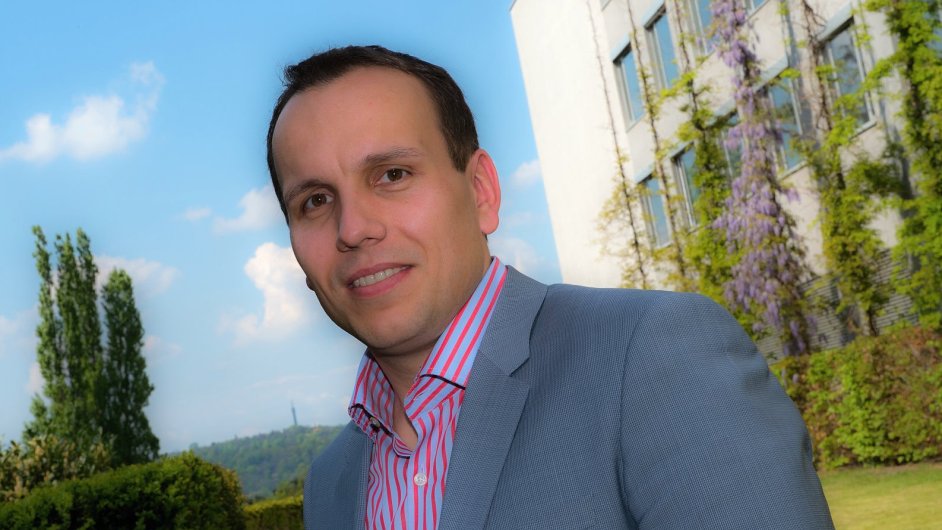 When we decided to strengthen online sales at the end of November 2019, one of the main requirements was innovation and improving customer service. With Betterfy from DataSentics, our client has the most up-to-date offer from the entire spectrum of more than 1000 vehicles with transparent and credible recommendations. We believe that our customers truly appreciate this innovation.
Business case
To better understand Betterfy's logic, let's assume that the customer wants to buy a car on the car outlet's website. However, comparing all parameters for individual cars is a complex and time-demanding process. The customer, who is not an expert in this area, cannot make a qualified analysis of the offered vehicles on their own. Even for an experienced employee of the car outlet, this process would take more than a couple of weeks. Not to mention that the parameters and the offer are constantly changing.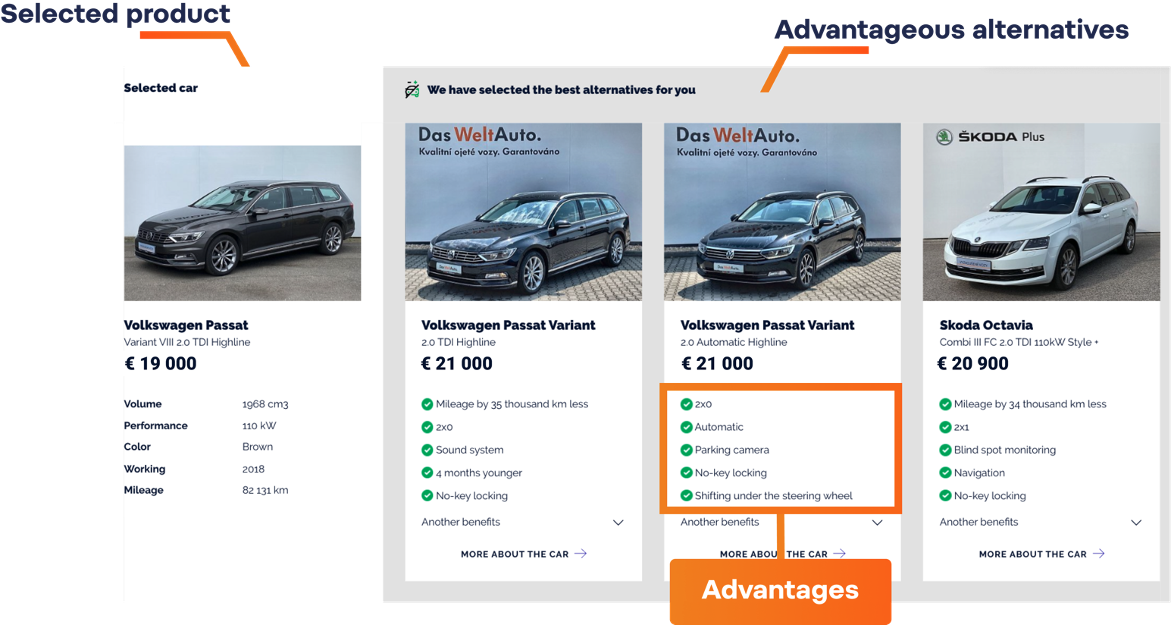 Solution
Betterfy, based on artificial intelligence, can analyse and process the whole database during a short time and update the data every day. The crucial task is to allocate products into categories and set parameters for comparisons from the very beginning. In this case, we can speak about the car outlet HAVEX-auto where our solution has been implemented.

After the categorisation is completed, the AI-driven engine is able to find similar offers with the best price-performance ratio to the already pre-selected one and, in the background, compares long lists of parameters of each product with other goods from the same category. The customer then receives a comparative analysis of all similar products on the e-shop's website or car outlet's webpages and acquires the list of advantages and disadvantages of each item.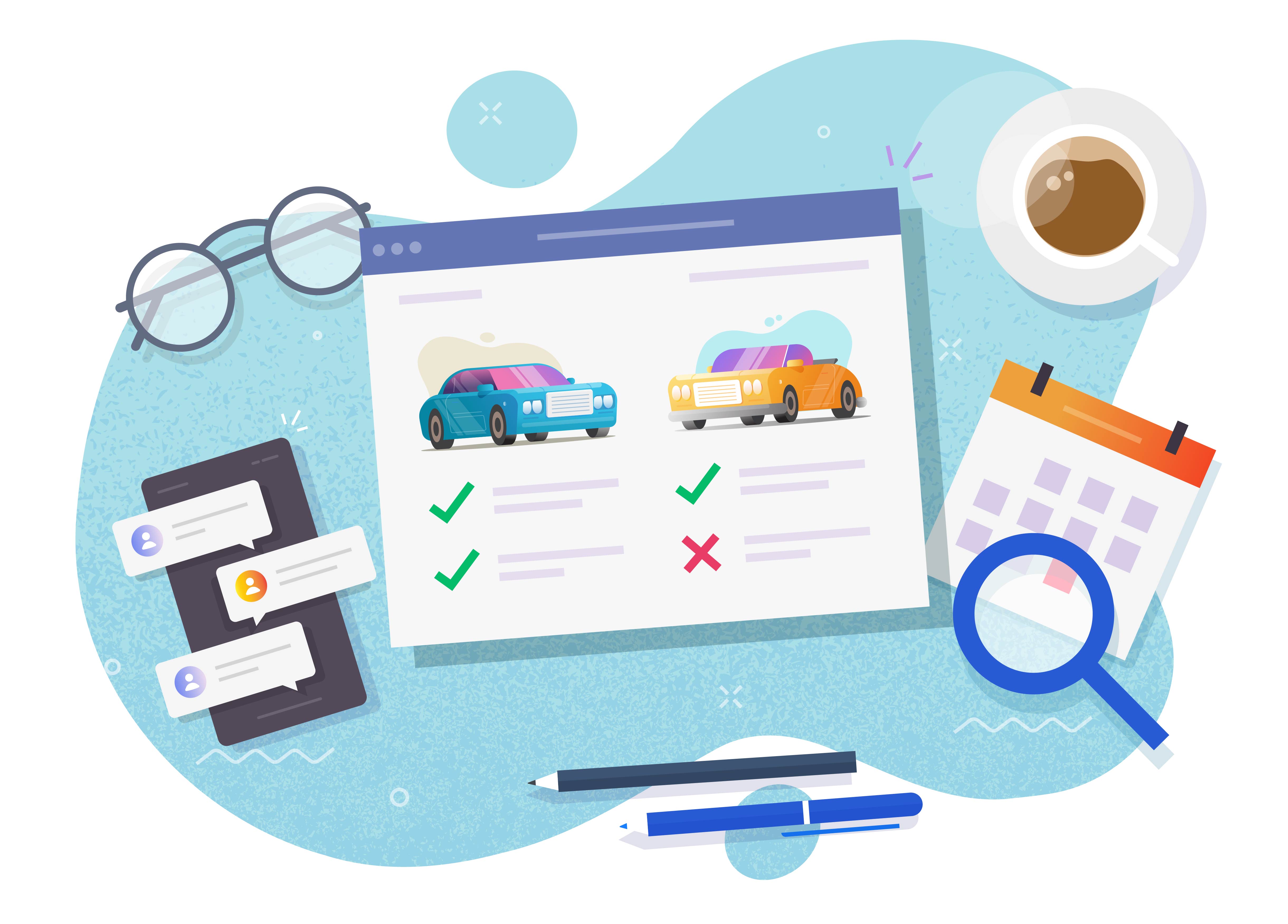 Betterfy automatically generates the features of the products, which are specific for them among other products in the same category. The customers can understand quickly how individual products differ and what is special about them. For example, a particular car can special due to its low consumption within its price level. This information can be placed either directly on the product detail page or in the products listing, enabling users to make the best choice efficiently.
Benefits


Customers gain more confidence in decision making, so they spend more time on their website and visit more pages
Higher customer satisfaction reflects on loyalty and turnover
More accurate recommendations and better understanding reduce product returns